Los Angeles Truck Accident Lawyer
[Updated 12/04/2023]
Derek Pakiz and Robert Reeves at the Reeves Law Group are premier Los Angeles Truck/Commercial Vehicle Accidents Attorneys.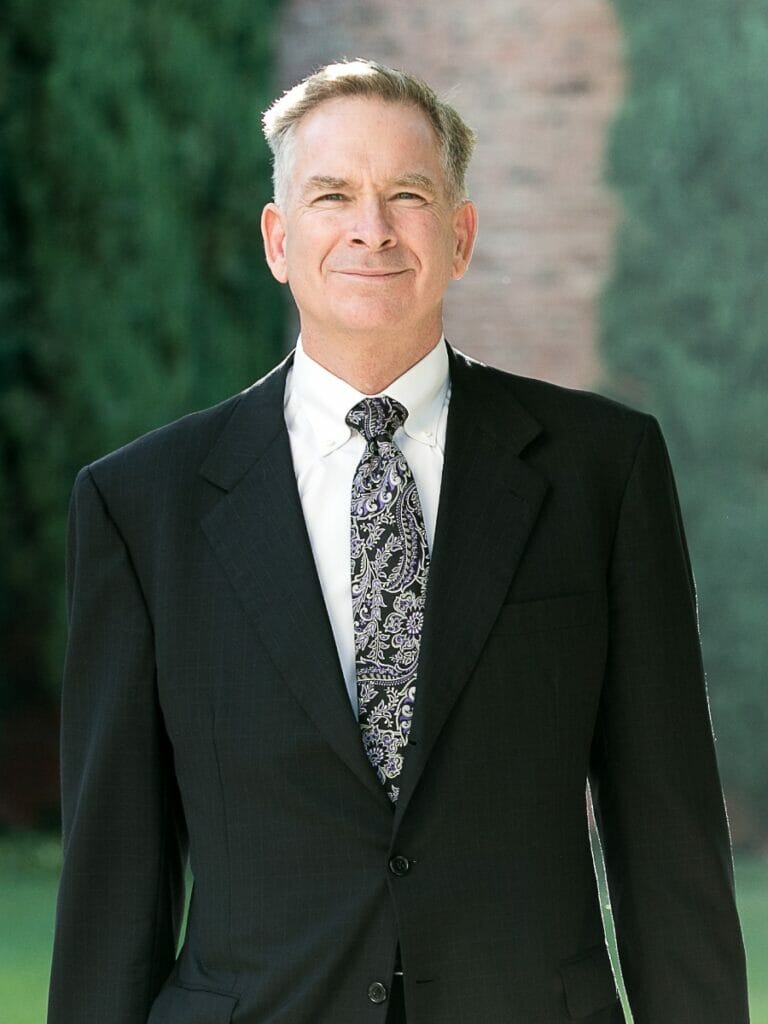 As physically painful and emotionally heart-wrenching a truck accident is, Derek is arguably one of the top authorities in truck accident injury cases, thanks to his extensive experience and considering that he is only out out of than 250,000 attorneys in California to be certified in both Civil Trial and Truck Accident law.
The Reeves Law Group has carved out a unique niche for themselves in the realm of truck accident injuries. One significant truck accident case that the Reeves Law Group won was worth $8.75 million.
Their distinct and tactful approach to every case not only brings a fresh perspective during a time of dispair, but also yields a notable track record of successful outcomes across a diverse range of terrible truck and commercial vehicle accidents, both high-profile and with smaller cases as well.
Their compassion and strategic methods and processes in handling these commercial vehicle lawsuits have been instrumental in their success over the past 3 decades.
If you or a loved one has suffered a life-altering or severe truck accident (including a car accident where a truck was involved), contact the best truck accident injury law firm in LA today. We may be able to recover significant compensation for your injuries and losses.
Featured in Newsweek's Top 10 Trial Lawyers, The Reeves Law Group has been diligently helping truck accident victims in Los Angeles, and throughout Southern California for over 30 years.
Call (800) 644-8000
For a Free Consultation
Our Track record: We have recovered over $250,000,000 for our clients. Contact us today for a free consultation with an experienced and professional Los Angeles-based personal injury attorney that specializes in truck accidents.
For the convenience of our clients, The Reeves Law Group has offices in Los Angeles and throughout Southern California ready to deal with your commercial truck accident claims.
Why Hire The Reeves Law Group for Your truck Accident Claim?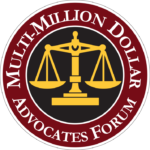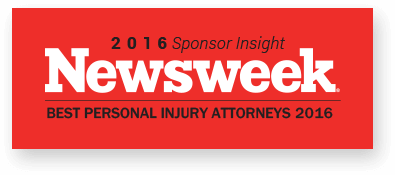 The Reeves Law Group is a strong candidate if you are looking to hire a truck accident attorney because they are well-known and respected through a long record of success, fighting large truck insurance companies such as Travelers, Progressive, Chubb, Sentry as well as well-financed trucking companies.
For over 30 years, they have been helping victims of catastrophic injuries and families dealing with the wrongful death of a loved one. We have recovered over $250 Million dollars in financial compensation for our clients.
Can you afford our services? Yes! Our personal injury lawyers work on a contingency basis, meaning you pay no money until you win.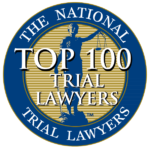 Derek Pakiz, our firm's lead truck accident attorney at The Reeves Law Group, was featured as Newsweek's Top 10 Trial Lawyers in the Country. He is also recognized by The National Trial Lawyers Association as one of the Top 100 Trial Lawyers in the United States.
A truck accident testimonial for the Reeves Law Group
"The Reeves Law Group helped me out of a really difficult situation and I am so glad I worked with them. I was driving through Chino on my way to work when an 18 wheeler changed into my lane and crashed into me. I went headfirst into the center divider and ended up facing backwards on the 60 freeway. It was by far the scariest/worst thing that has ever happened to me… I know first hand now that the Reeves Law Group has the best truck accident lawyer in San Bernardino."
Jesus C. via Avvo



Review Rating: 5 / 5
Date Published: 01-20-2022
Do I Need an Attorney for a Truck Accident?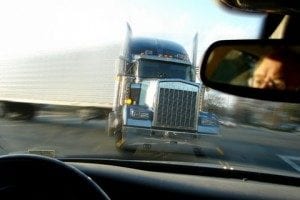 Yes, you may need to hire an attorney if you've suffered some level injury from an 18 wheeler or other commercial truck and you want to increase your chances of justice, a positive medical outcome and rehabilitation, and want maximum compensation from the at-fault party or parties.
In the aftermath of a traumatic truck accident, victims often grapple with severe injuries, emotional pain, and a sense of overwhelming despair. If you've been involved in a life-altering collision with an 18-wheeler or another commercial vehicle, seeking justice and fair compensation can be a complex journey fraught with frustration and anguish. The grief of a catastrophic injury, the crippling medical bills, and the permanent scars—both physical and emotional—can be a lot to bear.
This is where the compassionate and experienced team at The Reeves Law Group steps in. We are a specialized Los Angeles truck accident law firm, steadfast in our determination to provide the professional support you need. With our knowledge of devastating truck accidents involving big rigs, semi-trucks, delivery vehicles like FedEx, UPS, and Amazon trucks, we recognize the unique challenges these cases pose. Please contact us today if you have ANY questions! We are very happy to help.
Understanding the intricate web of parties involved—from the truck driver to the vehicle manufacturer and even the owner of the transported load—is crucial. Such cases require a diligent approach, and our local Los Angeles truck accident attorneys have the informed expertise to reconstruct the events leading to your accident, bringing clarity amidst the emotional turmoil and ensuring that your claim for compensation is both valid and aggressively pursued.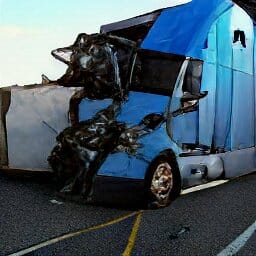 As you navigate the path from suffering to recovery, trust in our dedicated team to be your beacon of hope. With an unwavering commitment to justice and rehabilitation, we aim to alleviate your grief and provide the relief and closure you seek. The pain and loss you've experienced deserve empathetic understanding, but also aggressive action. And our knowledgeable and trustworthy attorneys, with their specialized skills, are the perfect allies in your fight for compensation and recovery.
When you're grappling with the aftermath of a severe accident and need to consult with a dedicated and compassionate Los Angeles personal injury attorney that specializes in truck accidents, The Reeves Law Group is here. Our professional team embodies the determination and empathy required to guide you towards a brighter future. Reach out today and let us help bring you the justice, support, and compensation you rightfully deserve.
How Can The Reeves Law Group Help with Your Truck Accident Case?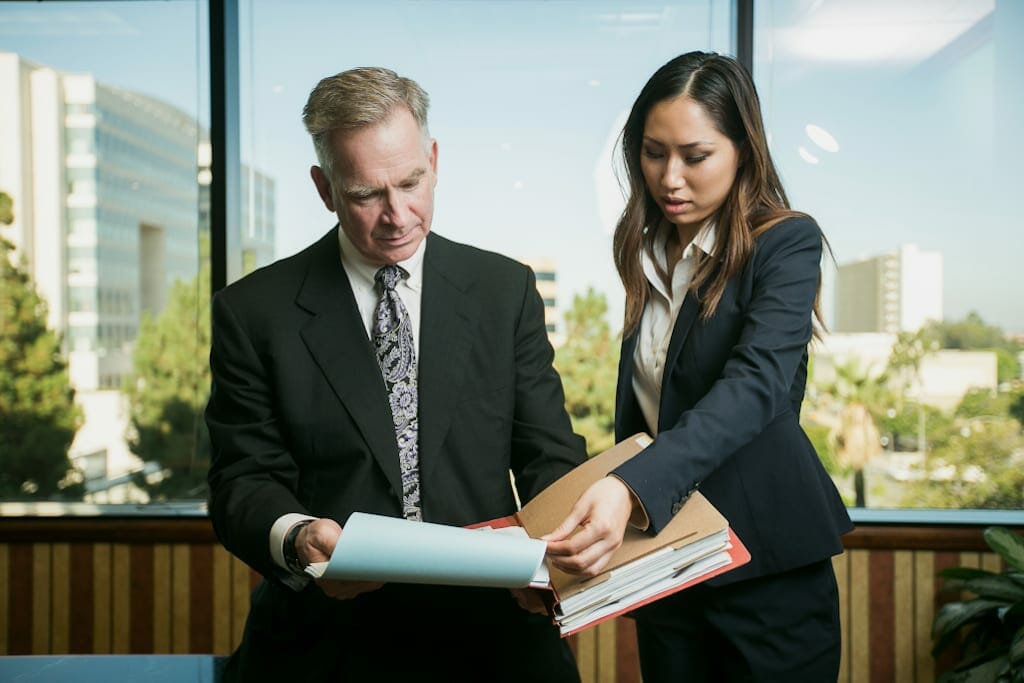 The Reeves Law Group can help you because we are highly experienced with truck accidents and we are a firm with the necessary resources needed to win your case. Our Los Angeles truck accident law firm will never settle your case for less than it is worth. Start with a free consultation to assess your case.
Large commercial vehicles have the potential to cause serious and catastrophic damages in a traffic accident and severe injuries to all individuals involved in the accident. Commercial truck accident victims have the legal right to seek recoverable economic, non-economic, and punitive damages due to negligence on the part of the trucking company, or the truck driver because the victims may hold the company that hired the trucker liable for the losses incurred.
Truck companies will generally do everything in their power to avoid liability for accidents caused by their truck drivers. They will employ tactics to try and minimize or avoid altogether paying for damages incurred by the victims.
Although filing a claim against a commercial truck company for negligence will often be your best chance at receiving any compensation, to make sure you receive the full amount of compensation you deserve, it is advisable to let a skilled and knowledgeable truck accident lawyer fight on your behalf against all responsible parties including the trucking companies, the truck drivers employed by them, and their insurance companies.
How Much Compensation can I get from a truck accident in California
There isn't a standard or "average" settlement amount you can get when it comes to legal cases involving truck and 18-wheeler accidents in California. We've seen compensation awarded from the $20,000 range to the $30 million range!
Catastrophic trucking accidents that result in severe and life-threatening injuries will receive the greatest compensation compared to minor incidents.
A catastrophic accident causing fatality can turn into a wrongful death claim where even further damages may be awarded. To find out how much your truck accident claim may be worth, seeking the legal services of an experienced law firm can often be your best course of action to recover from economic and non-economic damages sustained and to get the full amount of compensation you deserve.
Factors related to compensation awarded
This lack of a "typical" compensation amount is largely due to the considerable variation in the facts and circumstances surrounding each incident, which inherently makes every settlement distinctly unique. Nonetheless, various contributing factors can provide guidance to estimate the potential value of your 18-wheeler accident lawsuit settlement.
These factors can include the severity and long-term impact of your injuries, the degree of the truck driver's negligence, the level of insurance coverage carried by the trucking company, your lost income due to the accident, and even the quality and experience of your legal representation. All these elements combine to shape the unique contours of each settlement, meaning the potential value of your case is highly personalized to your particular situation.
Below are the legal guidelines for compensation:
Medical Bills – compensation for your past, present, and future costs of the medical treatments;
Property Damage – compensation for the damage to your car;
Pain and Suffering – compensation for the physical pain and limitations resulting from the crash;
Loss of Wages – compensation for the time you had to take off of work to recover from the accident or to visit doctors, therapists, and others who are helping you to cope with your injuries;
Impairment of Earning Capacity – compensation for the diminishment of your ability to earn a living;
Lifestyle Changes – compensation for the loss of enjoyment in your life due to debilitating injuries;
Life-Care – compensation for the ongoing non-medical needs you may have if you were badly injured; and
Punitive Damages – compensation if the trucking company's intentional or reckless acts contributed to causing the crash that injured you.
Don't simply accept a settlement offer from the insurance company without consulting with a Los Angeles truck accident lawyer.
why are Truck Accidents so dangerous?
Trucks have a destructive combination of large mass and speed, along with the potential to impact many smaller vehicles, making them very dangerous. This is because the damage caused by out-of-control trucks can be much greater than most other highway accidents.
Anyone who has been involved in a crash with a big rig knows that this isn't like a common accident. Commercial trucks cannot stop as quickly or maneuver nearly as well as a car can, plus they are much larger and heavier!
What are Common Causes of Truck Accidents
Truck accidents can be caused by a variety of factors. Here are some of the most common causes:
Driver Fatigue: Truck drivers often work long hours and may not get adequate rest, leading to fatigue which can impair their driving abilities.
Speeding: Truck drivers who are trying to meet deadlines may exceed speed limits or drive too fast for conditions, increasing the risk of accidents.
Distracted Driving: Distractions such as cell phone use, eating, or using a GPS can take a driver's attention away from the road.
Impaired Driving: This could include driving under the influence of alcohol, illegal drugs, or even prescription medication.
Poor Truck Maintenance: Improper maintenance can lead to mechanical failures such as brake failures, tire blowouts, or steering issues that can cause accidents.
Inadequate Training: Some truck drivers may not have been adequately trained to handle the particular demands of driving a large vehicle, leading to mistakes on the road.
Unsecured Loads: If the cargo in the truck isn't properly secured, it can shift during transit, causing the truck to become unbalanced and potentially tip over.
Unsafe Lane Changes: Due to their size and blind spots, trucks need more space to change lanes. If a driver doesn't take this into account, it can lead to accidents.
Following Too Closely: Trucks require more time to stop than smaller vehicles. If a truck follows another vehicle too closely, there may not be enough time to stop to avoid a collision.
Weather Conditions: Bad weather, like rain, fog, snow, or icy roads, can make driving more hazardous, especially for large vehicles like trucks.
Reckless Driving: This includes aggressive driving behaviors like tailgating, cutting off other drivers, and ignoring traffic signals.
Equipment Failure: This can include defective parts like faulty brakes, steering components, tires, or other critical parts.
Effective attorneys with experience in truck and commercial vehicle accidents can identify the responsible parties and determine if they followed state and federal regulations designed to prevent common causes of truck accidents.
What are Common Truck Accident Injuries
Common truck accidents injuries include:
Lacerations and abrasions
Crush injuries
Bone fractures
Paralysis
Internal Injuries
If a commercial truck crashes into your car, you and your passengers may have suffered serious injuries. Unseen internal injuries, like brain damage and spinal cord injuries, can go undetected, sometimes with catastrophic results. If the injuries result in death, the surviving family members may be able to file a wrongful death claim.
Common Vehicles in Truck Accidents include
Here is a list of the different types of trucks and commercial vehicles:
Big Rigs
Semi-trucks
18-wheelers
FedEx trucks
UPS trucks
Amazon trucks
Dump Trucks
Tow trucks
Cement trucks
Who Is at Fault for Your Truck Accident? Is It the Truck Driver or The Trucking Companies?
Truck accident cases can be complex and expensive to prosecute. After an accident, you should realize that various possible defendants might be liable and responsible for compensating you for your pain and suffering. Sorting out negligent defendants is a complicated process and another reason why prompt investigation and liability analysis are crucial.
Potential defendants who may be liable to you for your injuries and property loss include:
Parties to the Accident: This includes the truck driver and drivers of other vehicles who may have contributed to the trucking accident.
Defective Products Manufacturers and Retailers: Product defects that are present when the truck, its tires, engine parts, or other components.
Employers of the Truck Driver
Repair Facilities Responsible for the Maintenance: A repair facility that made faulty repairs to the vehicle that collided with your car may have contributed to your truck crash.
Government Entities Responsible for Maintenance of the Roads: Truck accidents may occur because the government has failed to ensure that the road would not be dangerous for drivers.
If you or a loved one were a victim of a traffic accident involving commercial vehicles, including semi-trucks, and 18 wheelers, make sure you seek a successful law firm with a qualified Los Angeles truck accident lawyer for a free consultation. To get the most out of your settlement and recover substantial economic and non-economic damages that resulted from the accident, you'll want us on your side.
What Do I Do After A Truck Accident?
The following steps should be taken as soon as possible after being in a truck accident:
Obtain Prompt Medical Attention: You may find yourself insisting that you don't need medical attention. Nevertheless, at a minimum, you should obtain a prompt medical examination.
Preserve Evidence from the Accident Site: After a crash, it is important to preserve not only evidence of your medical condition but also evidence of what happened at the accident scene. The trucking company may have a rapid response team of experts and attorneys at the location almost immediately. They want to get critical measurements and photos before the vehicles and debris are cleared – which may happen before you can take them. Usually, the police will take crash-scene photos before the site is cleared. If not, request that they do so. If your condition and safety permits, take pictures of your own. Subtle clues from these photos may help your attorney's experts reconstruct critical evidence that can help explain exactly what happened when that semi-truck or 18-wheeler collided with your car.
Preservation of the Vehicle: If anyone was substantially injured in an accident, it is very important that that you also preserve your vehicle until you retain a lawyer.
Contact a Los Angeles Truck Accident Lawyer: Trucking companies hire experienced accident attorneys who specialize in personal injury cases involving commercial trucks, to fight liability and limit their damages.
If you or a loved one have suffered a truck accident injury, you will need an experienced Los Angeles truck accident attorney representing you as well. Trial lawyers must be able to hire investigators, preserve evidence as needed, and communicate effectively with truck companies, insurance companies, police, witnesses, and medical care providers. In the case of a fatality, personal injury attorneys may even pursue a potential wrongful death case.
Truck Traffic and Accident Statistics in Los Angeles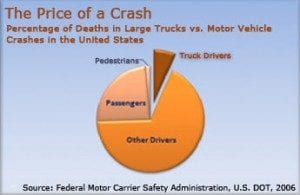 According to the National Highway Traffic Safety Administration, a "large truck" is one weighing more than 10,000 pounds. An 18-wheeler tractor-trailer can weigh more than 80,000 pounds. A semi-truck or 18-wheeler rig can weigh 40 times as much as a standard passenger vehicle. That is about the ratio of a large professional football player to a newborn infant.
Large commercial vehicles traveling at a high speed among smaller vehicles are inherently dangerous, especially to a car's driver and passengers. Just as truck crashes are not like car accidents, truck accident cases often involve greater injuries and pose legal problems and concerns not found in most car accident cases. That is why it is important that anyone injured in a truck crash obtains help from an attorney with experience and proven expertise in litigating truck accident cases.
Commercial truck accidents in California have seen a steady increase of fatalities and injuries due to crashes from 2013 to 2017 according to the California Highway Patrol. Los Angeles County continues to lead all counties with the most fatalities and injuries per year.
2013 – 53 fatalities and 1,689 injuries
2014 – 61 fatalities and 1,635 injuries
2015 – 49 fatalities and 1,722 injuries
2016 – 61 fatalities and 1,948 injuries
2017 – 46 fatalities and 1,918 injuries
What to look for when choosing a truck accident attorney to hire
Choosing a truck accident attorney involves a careful evaluation of several attributes:
Experience: Ensure the attorney has tackled and mastered truck accident cases in their career.
Track Record: Verify that they have consistently won favorable outcomes in similar cases.
Specialization: Confirm that the attorney devotes a substantial part of their practice to personal injury law and truck accidents.
Knowledge: Check if they are well-versed in the laws and regulations surrounding the trucking industry.
Understanding of Trucking Industry: Scrutinize their understanding of trucking industry practices, standards, and regulations.
Negotiation Skills: Ascertain their ability to negotiate strong settlements, potentially avoiding the need for a trial.
Trial Experience: Investigate their history in the courtroom, should your case proceed to trial.
Resources: Evaluate their capability to finance your case, which may involve hiring expert witnesses, investigators, and sometimes accident reconstruction experts.
Communication: Ensure they can convey complex information clearly and respond promptly to your queries.
Availability: Confirm that they have the bandwidth to dedicate time and resources to your case.
Reputation: Look for positive reviews, testimonials, and referrals that indicate a good standing in the community.
Understanding of Medical Issues: Verify their understanding of your injuries and the necessary medical treatment.
Investigative Skills: Assess their ability to collect and scrutinize evidence effectively.
Ethics: Confirm their adherence to professional and ethical guidelines.
Client Reviews/Testimonials: Browse through past client experiences to gauge the quality of their services.
Patience: Ascertain that they can endure the lengthy timeline of truck accident cases.
Flexibility: Ensure they can adapt to new developments or changes in your case.
Proactivity: Verify their readiness to stay on top of your case and take necessary steps to advance it.
Empathy: Gauge their sensitivity towards the emotional impact of your accident and injury.
Fees: Understand the fee structure they operate on, typically a contingency basis for personal injury lawyers.
Respect: Determine if they command respect from their peers, court staff, and judges.
Confidence: Confirm their self-assuredness in negotiating settlements and advocating for you in court.
Honesty: Ensure they communicate candidly about the potential outcomes and challenges of your case.
Professionalism: Verify their commitment to timeliness, organized case management, and courteous communication.
Assertiveness: Ascertain their ability to advocate for your interests assertively.
Dedication: Confirm their commitment to securing the best possible outcome for your case.
Geographical Location: Check if they're familiar with the local court system and laws.
Strategic Thinking: Assess their ability to formulate an effective case strategy based on your case's specific facts.
Understanding of Insurance Company Tactics: Ensure they have experience in handling insurance companies to prevent being short-changed or rushed into a settlement.
Ability to Handle Complex Cases: Confirm their competence in dealing with complex cases involving multiple liable parties, insurance companies, and extensive damages.
Contact our Los Angeles Truck Accident Law firm
Derek Pakiz and the Reeves Law Group has extensive experience and expertise in all types of truck accidents and we have obtained substantial compensation for individuals that have been injured in truck accidents in Los Angeles and across Southern California.
If you are a victim of a major trucking accident and would like to find out how much your case may be worth, contact us to speak with us today!
[Article written by Derek Pakiz]